How Businesses Can Better Support the Mental Wellbeing of Employees and Combat Burnout
Download the Whitepaper
How Businesses Can
Better Support the Mental
Wellbeing of Employees
and Combat Burnout
Effectively supporting employees is no longer as simple as providing healthcare insurance. Taking a proactive approach to addressing employee mental wellness leads to a happier and more productive workforce.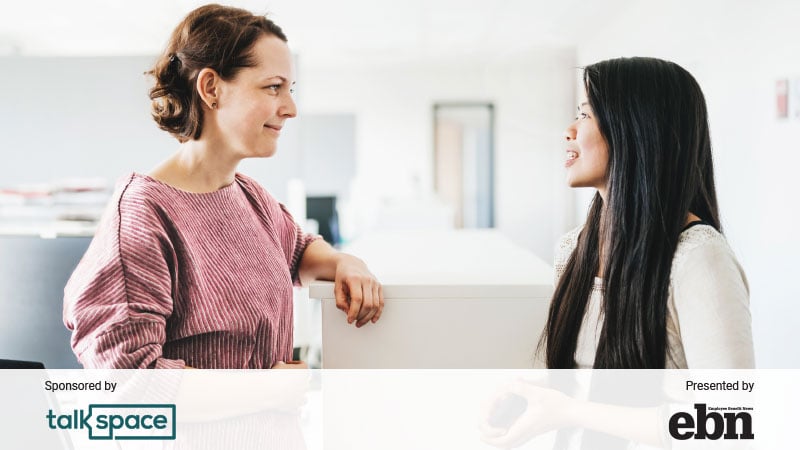 We've partnered with Employee Benefits News to create a guide to help managers better support employee mental wellbeing and prevent burnout. Download it today.
Free Webinar
Sign up for our free webinar to master the art of employee benefits and ensure sound mental health among your staff.
Download Your Free Whitepaper Now
Feeling better starts with a single message
With our licensed network of therapists and prescribers, care is always within reach
112 million lives covered for care