Request physician referral information today
As patients continue to push through crisis after crisis, supporting their long term mental health has become a priority, however they continue to face obstacles in finding high-quality care from a licensed therapist who has availability.
Eliminating long waits: Our matching process lets patients begin communication with a licensed provider within days.
Our flexible approach: 50% of patients are seeking care for the first time, as Talkspace modality choices meet a variety of lifestyles and preferences.
A comprehensive platform: Meeting a diverse set of mental health needs, Talkspace covers more than 86M members through in-network agreements that has streamlined the path to treatment.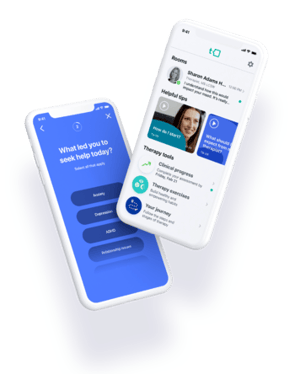 110 million lives covered for care